Description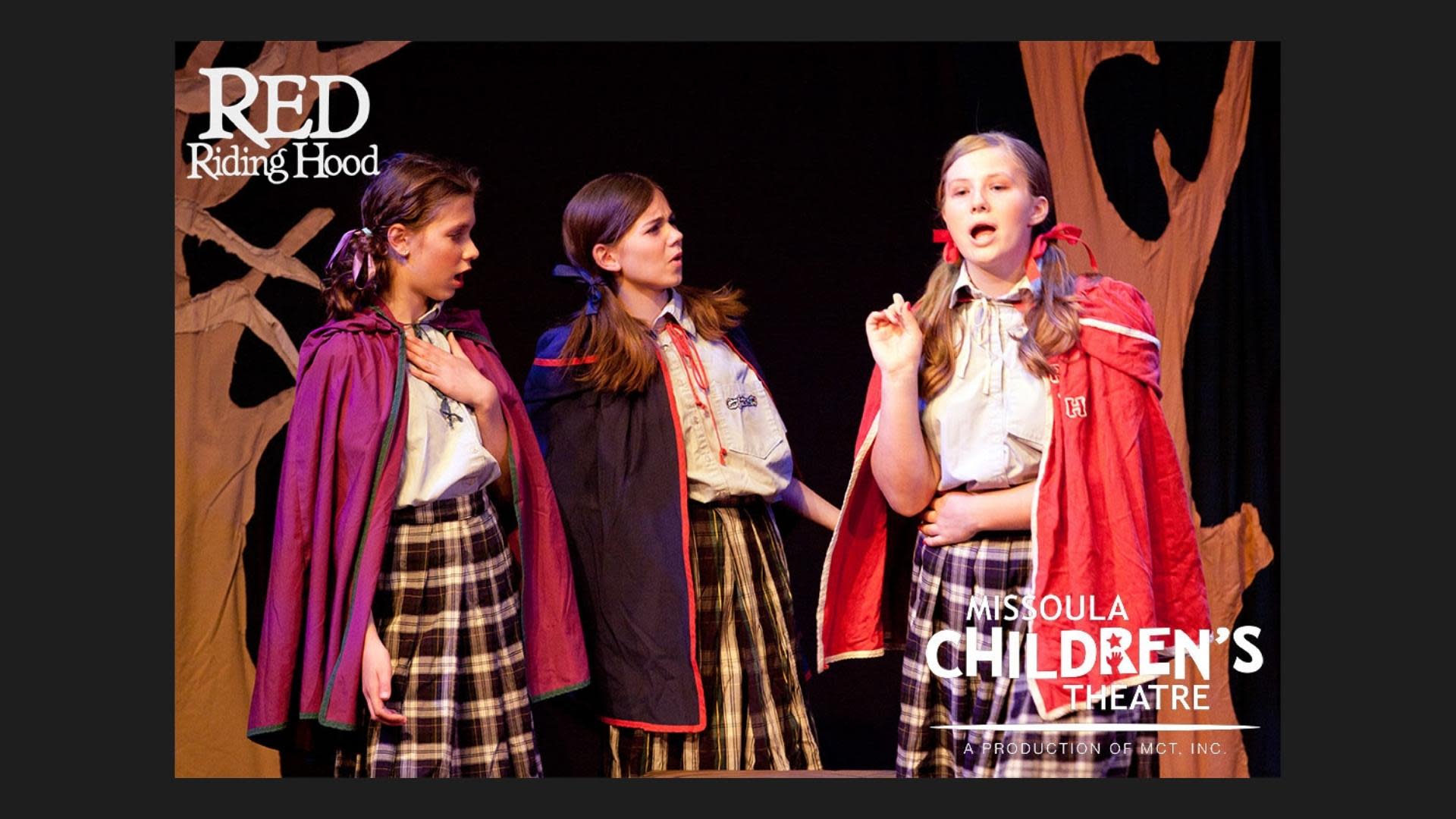 Please join us for this adventure when the Missoula Children's Theatre (MCT) and more than 50 local students present RED RIDING HOOD. All MCT shows are original adaptations of classic children's stories and fairy tales . . . a twist on the classic stories that we know and love.
There are two showings of this performance - Doors 2:15 pm for the 3 pm performance & doors open at 4:45 pm for the 5:30 PM!
Sponsored by 2021 Party for the Arts donors, Adam's Rib & Green Lake Rotary! Hospitality supported by Bayview Motel, Crossroads Market & Webster's Marketplace!
Over the river and through the woods to Grandmother's house she goes. Red Riding Hood, not so little anymore, and her pre-teen pals try to stay on the straight and narrow in the latest adventure from the Missoula Children's Theatre, RED RIDING HOOD. The Big Bad Wolf, who is not so bad after all, and a friendly neighborhood Forest Ranger urge our heroes to stay true to the path, for in the Shadows lurk diversions and a sinister surprise or two. A pack of woefully nasty young wolves and a handsome Woodsman, too good to be true, are a must for our story. And we can't have a wolf tale without Three Little Pigs and even a Boy Who Cries…you guessed it. With help from her family and a loyal young Locksmith (he carries the key), Red finds her Grandma and a whole lot more. Now if only she could retrieve her picnic basket from those rascally Raccoons. Life is no picnic when you stray from the trail!
This event is supported in part by a grant from the Oshkosh Area Community Foundation and the Wisconsin Arts Board with funds from the State of Wisconsin and the National Endowment for the Arts and funded in part by a grant from the Green Bay Packers Foundation.